Please enter search criteria
AVOID a rush reservation fee and order your textbooks and course materials before 8/29!
8/28 is the last day for the regular reservation fee. After that, there will be a rush fee of $10. As always, you may purchase textbooks and other course materials in store!
Reservations will be picked up at the Campus Store. You'll receive an email when they are ready to be picked up. This email will be sent every other day until the package is picked up. We understand some students won't be back to campus until the end of August. We will happily hold your order until you can get it. You'll need your student ID.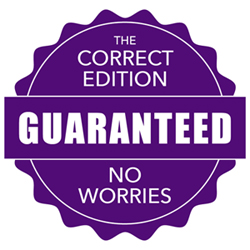 Ordering your course materials from the Campus Stores will guarantee you're getting the correct edition your professor is requiring.
Select Term and Departments